Deserts of Kazakhstan
Arid regions in Kazakhstan. Kazakhstan mountain districts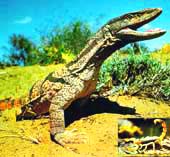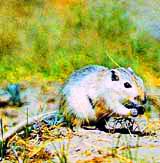 Ancient world of deserts
The great deserts of Kizilkum, Muyunkum, Betpakdala represent the other side of the region's nature. There are still places here where no man has set foot.
Among deserts grow peculiar saksaui forests. Here one can view the famous saygak antelopes, contemporaries of modern gazelles.
There are rare birds in these deserts - great bustards, entered into the U.N."Red Book", partridges and Karabair.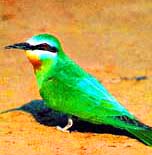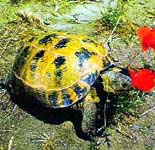 Adjoining this strange desert landscape is the ancient Karatau range, the highest peak of which, mount Beshsaz is 2,176.
Only in the Karatau mountains grow wild vines and the unique bird-of-paradise flycatcher.
Hundreds of flowing springs provide water for the many rivers.
In Karatau live many endemic plants and insects. These are archers.
The numerous tribes which inhabited this area left a number of archaeological monuments.